The "Titan" group of companies is a major diversified holding in North-West Russia, operating in 5 different industries.
The holding is one of the largest employers of Arkhangelsk and its region, and invests in the development of the infrastructure of the region in which it is operating.
Find out more
The main areas of work from which GС "Titan" began its development are forestry and woodworking.
3,2 million м³
estimated allowable cut
1 million м³
total volume of
raw material
120 million €
in total investment in modernization of production facilities
As a successful and dynamically developing company in the North-West region of Russia, the "Titan" group of companies provides a significant contribution to the socio-economic development of the region of its operation.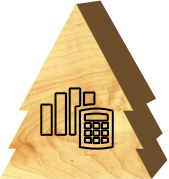 1 million ₽
of annual tax payments to budgets of all levels as well as to extra-budgetary funds
4000
work in companies of the Titan Holding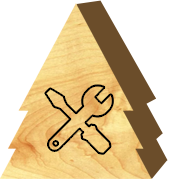 100 million ₽
of annual investments in socio-economic development of municipalities