Purchasing is one of the most important sectors of GC "Titan's" work. It ensures that the holding has everything it needs to carry out its work, and also ensures that our partners receive high quality, certified timber.
Find out more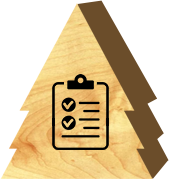 15 companies
groups are provided by us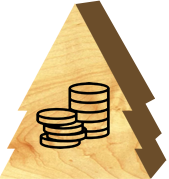 1,5 billion ₽
in purchasing per year
Equipment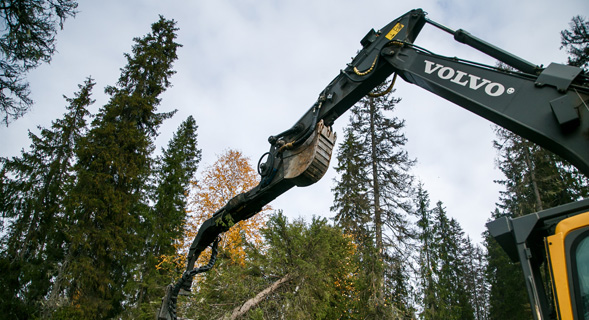 One of the most important areas of purchasing for GC "Titan" is the purchasing of logging equipment. Over the past three years we updated more than 60% of the fleet's logging equipment, and ensured that the logging companies have the most modern equipment for effective forest management, including modern logging systems comprising of a harvester and a forwarder. Titan group's equipment includes such trusted brands as Volvo, Komatsu, John Deere, Mercedes Benz, Scania and others.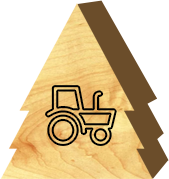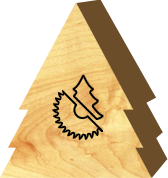 42 units
of logging systems (harverster+forwarder)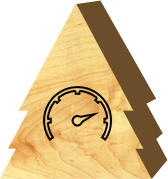 4,5 years
– average age of equipment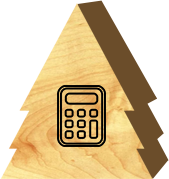 0,91
technical readiness coefficient
Wood trade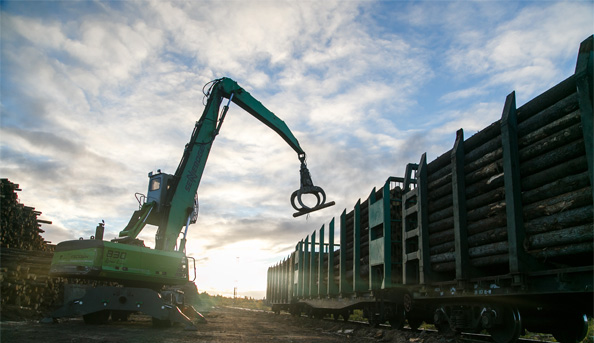 Another important sector of GC Titan's work, which is aimed at the development of long term relationships with reputable operators and large trading companies in order to ensure uninterrupted supply of timber for pulp and paper, as well as sawmill productions. All of the shipments are done in accordance with FSC™ standards.
INDICATORS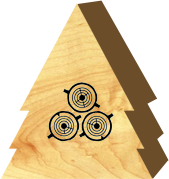 3,4 million м³
of raw pulp wood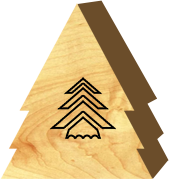 1,5 million м³
of raw sawn timber
2,8 million м³
of 100% FSC raw material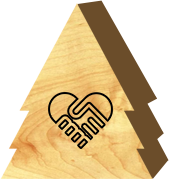 130 partners
in 7 regions of the Russian Federation
In addition, diesel fuel, gasoline, oil, metal, auto parts for Russian-made and imported equipment, marine parts, tires, building materials and other equipment are being purchased on an ongoing basis. The purchasing process takes place on the basis of tenders.
We are open to cooperation with reliable and responsible suppliers, and are ready to develop mutually beneficial relationships.
Commercial Department
Roman Valerievich Galahov
Deputy Head of the department of the ptn group
Tires, rubber products, metal products, plastic, polyethylene, PVC, appliances and equipment for civil defense and emergencies, fire safety products and equipment, etc.
Evgeniya Alexandrovna Konovalova
Senior manager
Electrical equipment, cable and wiring products, lighting products, parts and materials for testing and measuring instruments and automation, chains for industrial use, metalworking equipment and the parts for it, woodworking equipment and the parts for it, gearboxes, equipment, parts and materials for process control systems.
Sergei Vladimirovich Usachev
Manager
Reinforced concrete product and structures; concrete, solution, crushed stone, gravel, sand; dry building mixtures; bricks; railway building materials (rails, sleepers, etc.); welding equipment and materials; gas-flame equipment; heating equipment
Olga Alexeevna Chuprova
Manager
Metal, metal products based on drawings, slings, ropes, tools, construction equipment and the parts for it.
Boris Leonidovich Zamyatkin
Manager
Bearings, belts, plumbing equipment and the parts for it, pipes and fittings, PVC pipes and metalloplastic, building materials.
Dmitryi Sergeevich Turkhanov
Senior manager
Parts to Russian made road, forest and construction machinery etc.
Arina Vladimirovna Utkina
Manager
Uniform and shoes, personal safety items, cleaning items and detergents, vending equipment, printing equipment, stationery, metrology equipment, industrial chemical solutions etc.
Ilya Ermolin
Manager
Spare parts for foreign made logging equipment (Komatsu, Mercedes, Scania, Kalmar, Volvo etc.), attachments for specialized equipment, spare parts for railway equipment, spare parts for ship equipment, rvd etc.
Anna Nikolaevna Elovskaya
Manager
Spare parts for foreign made logging equipment such as Volvo, John Deere, LogSet, Sennebogen, Fuchs, Atlas, etc.
Anna Rustamovna Barabanova
Specialist
Andrei Lvovich Aristov
Head of the logistics and fuel department
Ekaterina Sergeevna Kubyshkina
Manager
All types of fuel, oil solvent, oil and grease, gas and gas mixtures, oxygen and propane tanks, gas tanks and cylinders, hydrozincite, cooling liquids, brake fluids, electrolytes, antifreeze, etc.
For all questions regarding cooperation you can contact the Head of the Commercial Department
Yuryi Alexandrovich Pushkin
COOPERATION
Yuryi Alexandrovich Pushkin
Head of the Commercial Department
For all cooperation related questions.
Tenders