JSC "Sawmill 25" represents timber processing in Titan Group.
Sawmill 25 with its three production sites is the largest timber processing company in the North-West of Russia and one of the most modern companies. The main activity of this mill is production of export kiln-dried timber and wood pellets – the ecofriendly biofuels.
The accompanying production is the process chip production. The enterprise specializes in the coniferous woodprocessing. 65% of the raw material is spruce and 35% is pinein the overall volume of production. The company annual turnover approximately makes 114 million Euro.
Find out more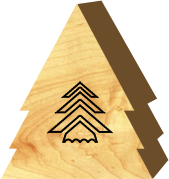 1,5 million m³
of raw sawn timber per year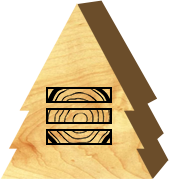 650 000 m³
of lumber per year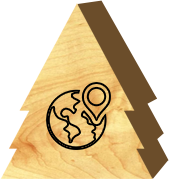 JSC "Sawmill 25" hasbeenimplementinganinvestmentproject "Construction of the sawing and wood processing complex at Maimaksa district, Arkhangelsk, Rodionov st.25". The project envisages construction of a new sawing and wood processing complex.
Thefirststageofconstructionwas complete in 2017. It includesa new sorting line for dry sawn timber, a sawmilling shop anda boiler house running onbark and wood wastes.
Thesecondstageofproduction facilities constructionwascompletein 2018. Itincludesalineforsortingandpackaging of dry timber, a drying chambers unit (5 tunnels and 12 chambers of periodic action) and a cooling shelter.
As a result oftheinvestmentprojectrealizationtheproductioncapacitiesofJSC "Sawmill 25" accountingfor Site #3 at Rodionov st.25 will make over1.7 million m3for raw timber processing annually with 740 thousandm3completed products of sawn timber.
Link to the website of the company: www.sawmill25.ru